Overview of Solar Storage Systems
Genuine solar power - around the clock
With our intelligent solar power storages you increase your consumption of self produced solar power, reduce the electricity purchase from the public grid and achieve independency from rising electricity prices!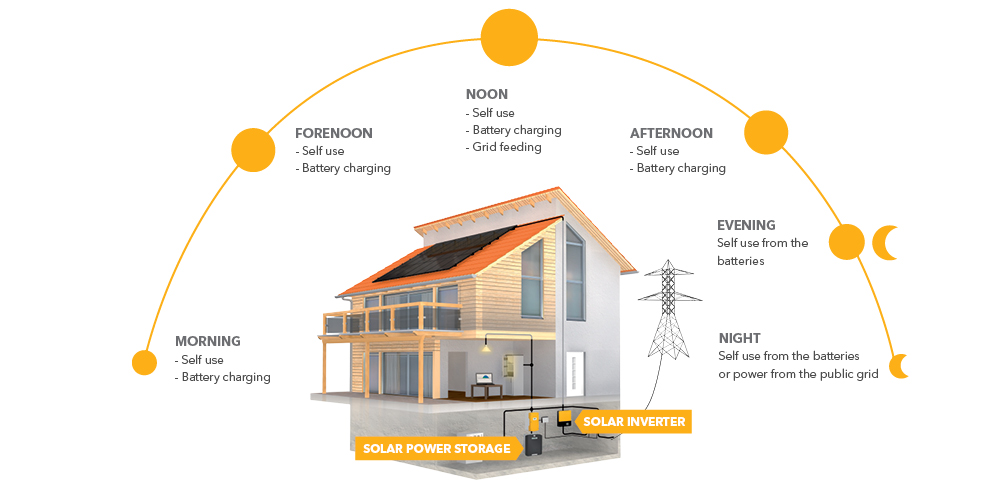 How it works:
A solar power storage bank (battery) stores the surplus electricity generated by your solar power system during the day that is not directly consumed on spot.
The stored electricity is then fed into the internal home or company grid on demand, as required.


Would you also like to save costs and use your solar power yourself?
In that case we have the right storage system for you. It rounds off the solar power system and comprises a solar power storage package and a fitting solar inverter package.

Flexible storage solutions for new and existing installations
Intelligent energy management
System control via web access
Powerful, maintenance-free and long-lasting batteries
Get your STOREit power storage system! As always, our competent and experienced specialist installers and technicians will be happy to advise you.
You don't have a Wagner Solar specialist available to you yet? Talk to us!