Shape your energy future – produce your own power
Rising energy prices, climate change, ecological persuasion or prestige – there are many drivers to switch to renewable energy. Tap into an unlimited source of energy and declare your independence from rising electricity costs.
Cut your electricity bill by half
Our highly efficient solar power systems are more affordable than ever and makes them profitable without any government subsidies. Using our STOREit battery packages allows you to consume even up to 70 percent of your own solar power, independent of the time of day, in the long run cutting your electricity bill by half.
Our strengths
We combine top brand components with our own products into perfectly meshing systems. We deliver Solar power systems for private users, public facilities, commercial enterprises and investors. Among our other offers are a wide range of special architectural solutions and off-grid stand-alones.
Maximum performance, maximum cost-efficiency
Excellent quality of all system components
Customer-friendly warranty services
Leading technologies
Own TRIC mounting systems
Network of certified professionals
Are you ready for solar power? Get started now!
STEP 1:
Obtain
information
STEP 2:
Referral to your local
specialist installer
STEP 3:
Installation by the
specialist installer
We work with selected specialist companies. Thanks to their many years of experience, our support and individual planning tools, you receive solutions optimally tailored to your needs.
How the sun gets into the power socket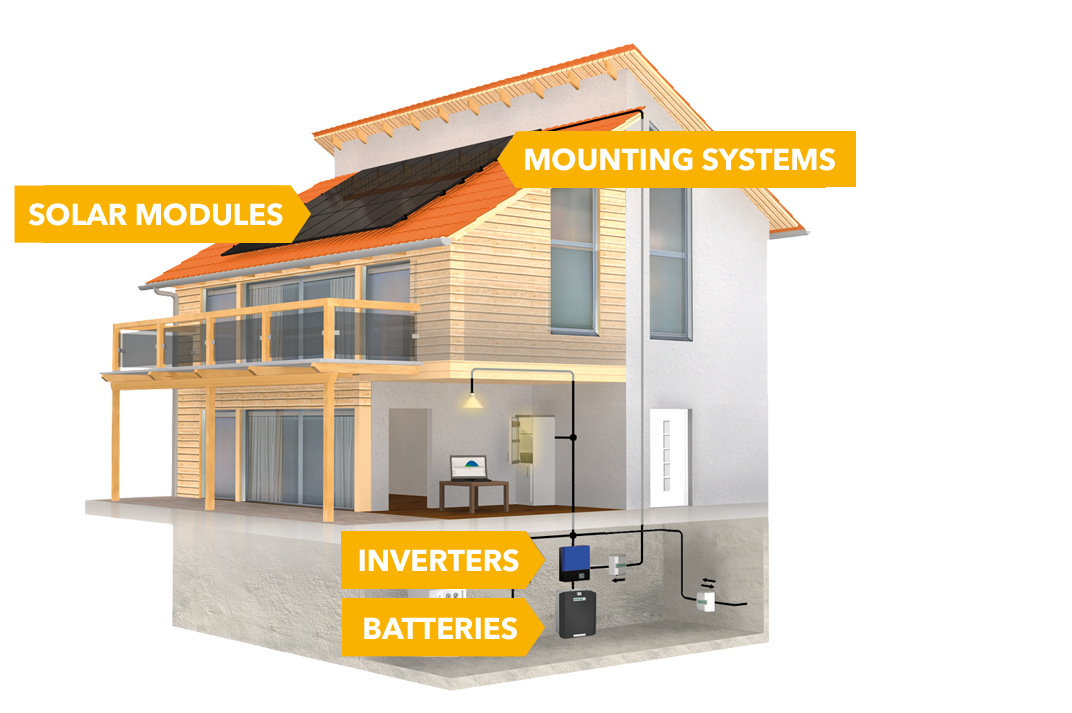 For single-family homes and apartment buildings
For businesses and agricultural applications
For public institutions and large commercial projects