Overview of Solar Heating Systems
Save up to 30 % energy with solar heating systems!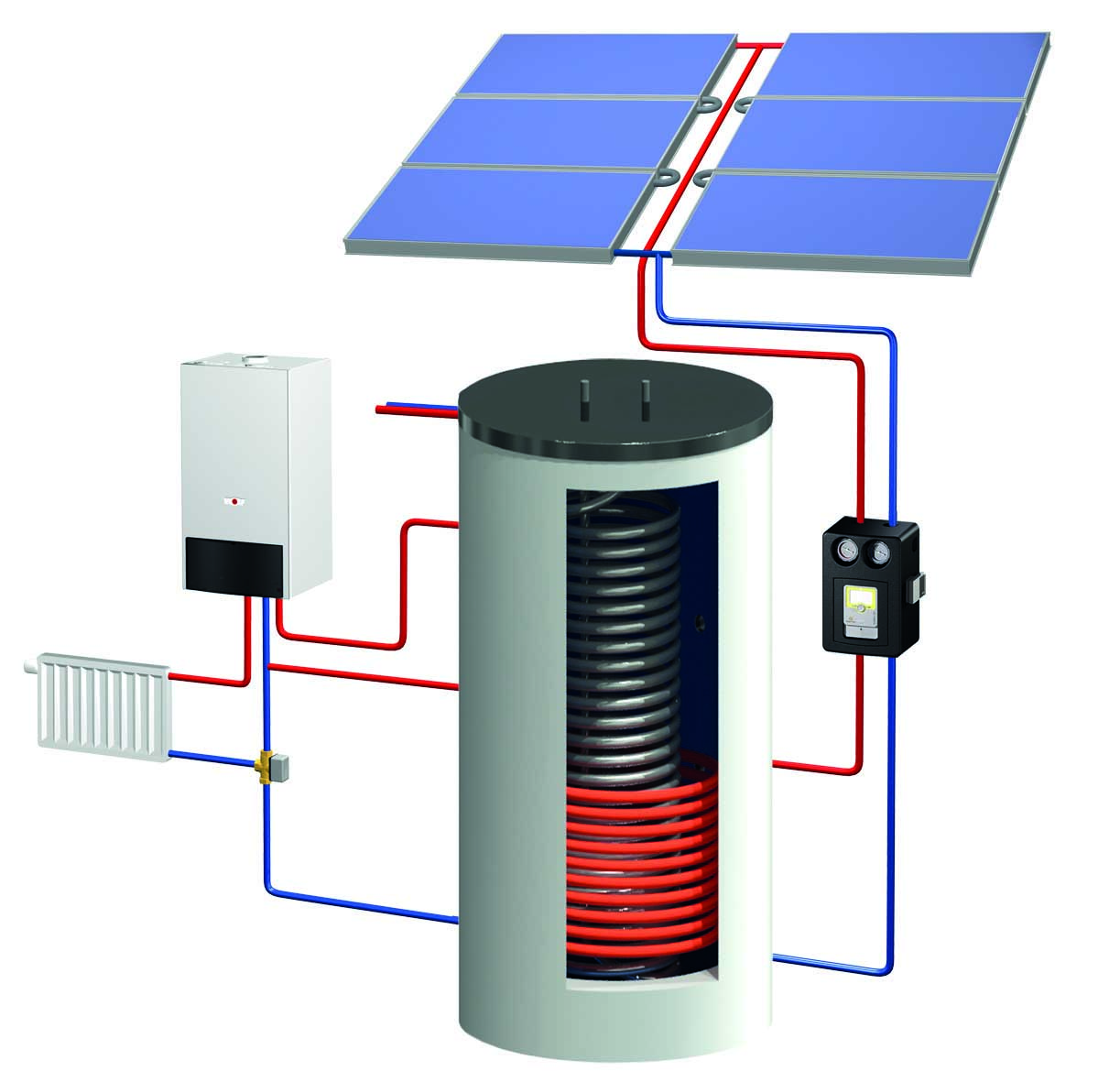 You want the sun to supply your household with hot water and additionally provide space heating support? For this scenario the solar space heating systems from Wagner Solar are your product line of choice. Consisting of solar collectors, a solar circulator unit, an intelligent solar controller and a solar storage tank, your heating system will seamlessly integrate into your existing hydronic central heating installation.
DID YOU KNOW?
In a well insulated single-family house a large enough collector array and storage tank volume can deliver from 25% to 30% of the energy needed for hot water and space heating.