Hot water on demand
The RATIOfresh on-demand fresh water stations from Wagner Solar offer a modern and exceptionally hygienic technology for hot water preparation. The water is only heated on demand when actually needed. Because of the plate-heat-exchanger based flow-through principle keeping DHW stocks is no longer required and microbial contamination completely avoided.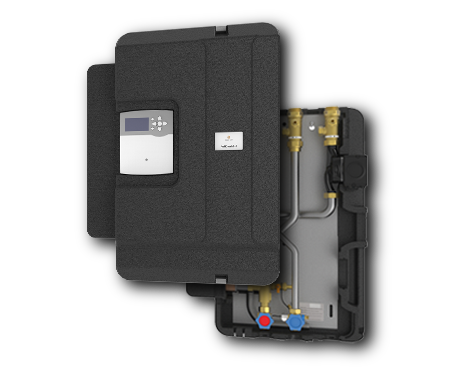 Your benefits:
Hygienic hot water on demand – any time
Never again waste energy for unnecessarily heated stocks of water
Wagner Solar was one of the first manufacturers to offer on-demand solar domestic water heating technology, looking back upon decades of experience and technological innovation.
Precise adaptive fuzzy set based output control and high reliability
Our competent partner installers and planners will be pleased to advise you which collector package is best suited for your application.
You don't have a Wagner Solar specialist available to you yet? Talk to us!