Overview of Domestic Hot Water Systems
Save up to 70 % energy with domestic hot water systems!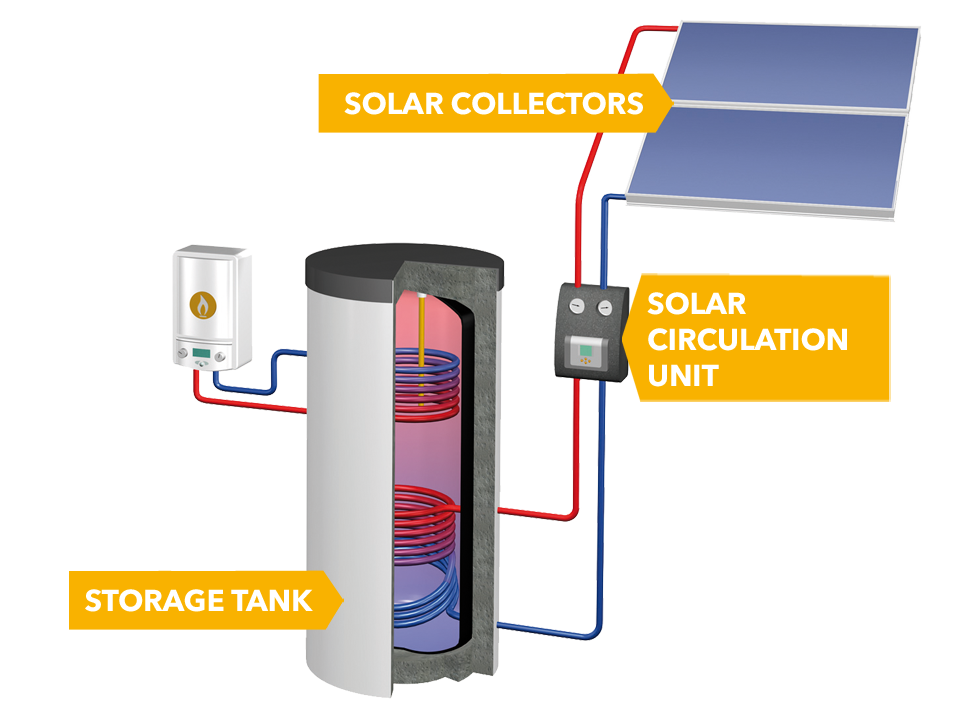 You want the sun to supply your household with hot water? In that case Wagner Solar's domestic hot water systems are exactly what you are looking for. Comprising solar collectors, a solar circulator unit, a solar controller and a solar storage tank, they form the most efficient system for hot water production.
DID YOU KNOW?
In the heating months the solar installation also contributes to the supply, so that averaged through the year 60% - 70% of the water heating energy comes from the sun.