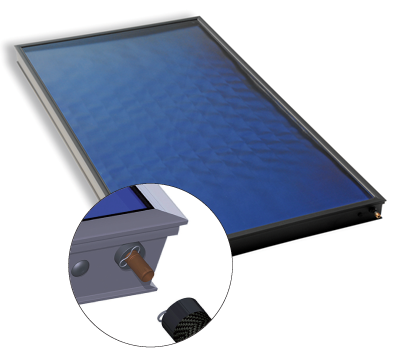 Benefits:
Excellent efficiency of up to ηo = 83.3 %
Anti reflective glass (τ= 96 %) for considerably higher collector yield
Absorber with laser welding technology
nvironment friendly and highly effective vacuum coating (absorption 95 %, emission 5 %)
Anodized aluminum frame with side and 60 mm strong back insulation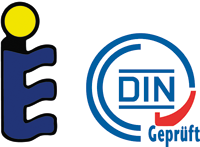 Up to 10% more solar yield!
Reduces reflection considerably
Raising the transmission rate
Especially effective with the slanted irradiation that often occurs during winter months
Our competent partner installers and planners will be pleased to advise you which solar collector is best suited for your application.
You don't have a Wagner Solar specialist available to you yet? Talk to us!
Technical Data
| | |
| --- | --- |
| EURO flat plate collector | L22 AR |
| Gross / aperture area[m²] | 2,25 / 2,01 m² |
| Annual coll. yield acc. to Solar Keymark (annual collector yield, Würzburg, Tm = 50 °C) | 1.083 kWh/a |
| Glass cover | 3.2 mm solar safety glass with anti-reflective coating; τ = 96 %. |
| Case | Anodized aluminum with gapless edge and 60 mm rear wall insulation |
| Collector connection | 18 mm copper pipe for toolless snap-on connection |
| Mounting options | On-roof, in-roof, free standing setup |
| Color | Anodized black |
| Dimensions, L x W x H [mm] | 1.933 x 1.163 x 110 |
| Weight [kg] | 39 |